SniperDragon142 is living in Alabama (United States.) He is known for being the highest level CivEx Discord member and enjoys partaking in political discussion in the politics channel, as well as general shitposting. He has only ever played on CivEx and has strong opinions about other Civ Servers.
CivEx 2.0
Edit
Early Days/UOS
Edit
SniperDragon joined CivEx 2.0 in November of 2015 with his friend Archos. He soon after met ncordo, who allowed him to join the UOS. He helped plan and build the UOS' new capital of Stockholm and lived there for roughly a month before joining up with the nation of Niflheim in mid December.
Niflheim
Edit
During his time in Niflheim, he built a very ugly stilted beach house on the South-Eastern shore of the island. During the Niflheim-UOS war, he helped defend the island from an invasion from UOS' allies. The war resulted in the collapse of both nations.
The Reach
Edit
After Niflheim collapsed, he fled to The Reach and spent the remainder of 2.0 travelling, selling potatoes, and building an Inn called "The Skinned Potato Inn" as well as brewing several double chests of alcohol. He was briefly invested in the raid on CyChotic's base and helped defend Yakyakistan during this time.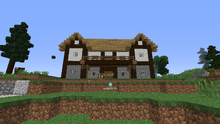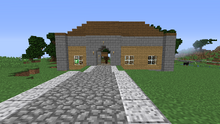 CivEx 3.0
Edit
Yakstantinople
Edit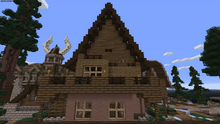 SniperDragon142 joined Yakstantinople days before the launch of CivEx 3.0. He quickly assumed the position of diplomat and trader. He has built a home in Yakstantinople and has mostly mined and fished.
Diplomat
Edit
He has served Yakstantinople as a prominent diplomat by keeping track of the servers politics and interacting heavily with other nations. At the start of the server he solved a border dispute between The Syndicate (ROTUM) and Yakstantinople. He pushed for Yakstantinople to join the Northwest Alliance and keeps good personal relations with several nations across the map. He is currently working towards improving the stability and wealth among the Northwest Region.
He maintains several trade connections across the map and conducts several trade missions a day. He is planning on setting up small trading posts across the map in order to keep trade safer and more efficient. He maintains good relations with several world leaders in order to ensure safe passage through lands to keep trade quick and efficient.
Community content is available under
CC-BY-SA
unless otherwise noted.