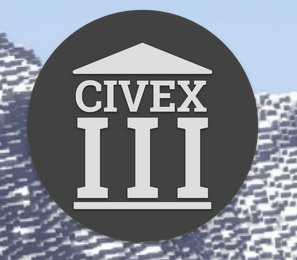 Welcome to the CivEx 3.0 Wiki!
This is the Community Wiki Page for the CivEx 3.0 Minecraft Server Community.
Civilization Experiment III is a Minecraft server and social experiment taking place in a custom built survival world. Using custom plugins, ore generation, and food growth rates, CivEx intends on chronicling the rise and fall of nations, political ideologies, religions, organizations, governments... and civilization itself.
Here you can find details about all different aspects of the community, from the nitty gritty to the broad and general. This is collaboratively generated and curated by the players of CivEx, and wouldn't be possible without your contributions!
Helpful Links:
The Subreddit: Here
Discord IP: Here
The Minecraft Server (1.10): mc.civexperiment.co
January Poll:
When do you expect CivEx 3.0 to be released?
Featured Article:
Latest activity
If you believe anything on this page needs to be altered, changed, removed, or needs attention, please send a reddit message to Sirboss.
Please refrain from posting identifiable content or details about yourself.
I (Sirboss) or any other Admins on this wiki reserve the right to remove any post or content for any reason.
☀https://www.reddit.com/user/Sirboss001/
Search the wiki:
Wiki Chat
3.0 Political Map: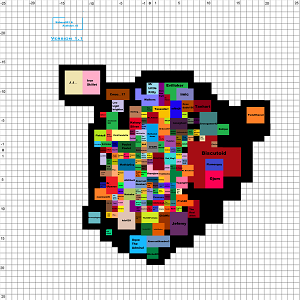 Community content is available under
CC-BY-SA
unless otherwise noted.